Welcome to
The Unwanteds
Wiki!
Est. February 17, 2012
The Unwanteds Wiki is an encyclopedia of people, places, and events that are portrayed in The Unwanteds series, written by Lisa McMann, who is known particularly for her works in the fantasy genre.
Fanfiction and speculative writing should be kept in user blogs only! (or better yet, the Fanon Wiki)
This wiki is incomplete, so feel free to help out!
Only February 04 2020 00:00:00 until The Unwanteds Quests: Dragon Fire is released!
Only September 08 2020 00:00:00 until The Unwanteds Quests: Dragon Slayers is released!
Newscorner
The centre of wiki news
News
All the latest news on The Unwanteds series and the wiki.
January
Main page templates (Newscorner and Directory) have been revised.
February
The community's favourite template is now collapsed by default to prevent spoilers and long comments sections.
Notices
List of current notices.
No current notices...
Powerusers' Corner
Notices from the active powerusers will appear here.
No current messages...
Due to my project in reorganizing pages containing images into two tabbers (one for the page and one for the gallery), I need to be notified if I missed any pages that have images that are not yet transformed. Thank you,
-Chillerrr1234 Talk Page 22:13, February 18, 2018 (UTC)
Wiki Directory
Everything you need to get started on the wiki.
While the nature of writing about fictional works requires a certain amount of flexibility, ad hoc decision making, and some policies may be subject to change, we do maintain a set of rules. They can be found over on this page.
Our wiki needs updating! Go to a random page and start fixing articles! Or, go to the Wiki Insights page. To write a new article, just enter the article title in the box below and click the button.
New users should familiarise themselves with the Rules before beginning editing. The home page has absolutely everything you need on it, so it's always good to check there for anything you need. If you need a question answered, you should contact the relevant poweruser (don't know who to ask? Check in with an admin).
Powerusers
Note: users marked as inactive should not be contacted as powerusers, only personally. If in doubt, ask an active adminstrator.
Founder
Bureaucrats
Administrator
Content/Discussions Moderator
CSS/JavaScript Editor
Former powerusers
What's going on around the wiki

New Pages

A list of the most recent pages created.

Loading RSS data...
Mr. Today is the creator of Artimé and is the twin brother of former High Priest Justine and father to Claire Morning. He originates from Warbler Island. He and Justine started to plan Quill when they were fourteen. He also removed the memories of their magical powers from the first people of Quill. They were returned in Island of Silence.
Soon after Marcus and Justine robbed the memories of the mages, Justine took the position of High Priest. Marcus and Justine decided on Positions in Quill, although they were mainly influenced by Justine, which is evrident in the Unwanteds. Marcus put all the Unwanteds outside the Walls of Quill under a sleeping spell. This continued until his daughter, Claire Morning, was announced an Unwanted. He then proceeded to make the Great Lake of Boiling Oil and Artimé for her in order to save all who had been deemed Unwanted.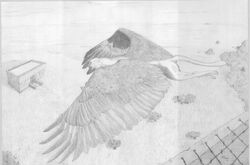 Simber as drawn by Swiftpelt33.
The pages with the most views in the last week are:
The Unwanteds Wiki
Last updated 2020-01-02. If this is longer than 10 days ago, notify Bleak via his wall.
The Unwanteds Fanon Wiki is the place for all your fan creations, ideas, and role plays. Check it out!
The wiki has been online for February 17 2012 05:53:00. We currently have 15 active contributors and a total of 13,281 edits!
To discuss further, visit this page
What is your favorite Unwanteds Book?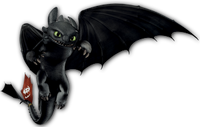 Children's Literature
Go to these sites for info or for help with your own wiki!
Alice's Adventures in Wonderland • Amulet • Anne of Green Gables • The Chronicles of Narnia • Dear America • Goosebumps • The Green Ember • Harry Potter • How to Train Your Dragon • Jumanji • Keeper of the Lost Cities • Little House on the Prairie • The Magic School Bus • Miss Peregrine's Home for Peculiar Children • Night Speakers • Oz • Peter Pan • The Polar Express • The Railway Series • Rainbow Magic • Tracy Beaker • The Unwanteds Series • Wings of Fire • Wonder
Want your community included? See how!

Community content is available under
CC-BY-SA
unless otherwise noted.